Programm Sommersemester
Zum Start des Sommersemesters ist auch unser neues Programm fertig.
Diesmal endlich wieder in gewohnter Manier bis zum Ende der Vorlesungszeit inklusive einer Vorschau auf die ersten beiden Filme in der vorlesungsfreien Zeit.
Seit dem 3. April gelten auch keine besonderen Corona-Regeln, wie die 3G-Regel, die Einhaltung von Mindestabständen und das Tragen von Masken mehr. Jedoch unterstützen wir die Kampagne "Wir tragen weiter Maske" der RWTH und des AStA.
Wir hoffen euch gefällt unser Programm und wir sehen viele von euch bei uns.
--------
Our new programme is ready for the start of the summer semester.
This time, finally, in the usual manner until the end of the lecture period, including a preview of the first two films during the lecture-free period.
Since 3 April, special Corona rules such as the 3G rule, keeping minimum distances and wearing masks no longer apply. However, we support the campaign "We keep wearing masks" of the RWTH and the AStA.
We hope you like our programme and we will see many of you with us.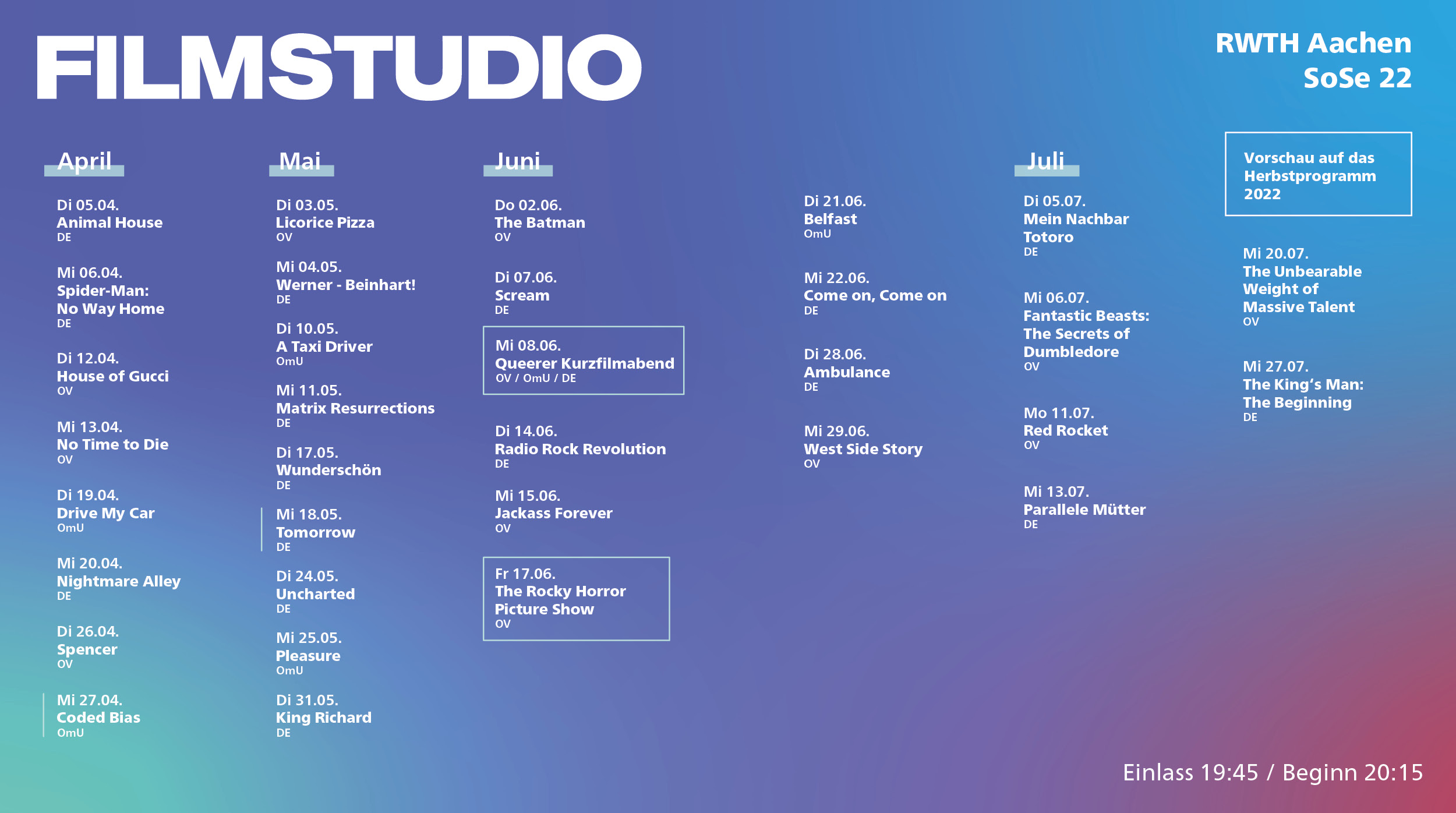 04.04.2022